About us
Teichmann International AG offers consulting and family office services in Switzerland and abroad. We provide our clients with precise, reliable and well-rounded solutions in both business and private matters.
The consulting department develops business strategies for nationally and internationally leading companies. After conducting a profound analysis of our clients' needs we draft individualized solutions and implement them at our clients' premises. Subsequently, a solid follow-up process, which includes continuous monitoring and regular meetings, ensures a long-term success of these strategies.
The family office department takes care of our clients' private needs. In addition to independent wealth management advice, we offer our clients concierge services and solutions for daily problems, such as event planning and career services. In this process, we take all stakeholders' needs into account.
In addition, our family office and consulting clients benefit from privileged access to the legal services offered by Teichmann International (Schweiz) AG, law firm and notary office in St. Gallen, Switzerland. Teichmann International (Schweiz) AG represents our clients before all Swiss courts in litigation matters and provides certification and notarization services.
Our team develops sustainable, pragmatic and creative solutions for our clients. It is vital for us to build up long-term relationships based on mutual trust. By providing our clients with individualized services and round the clock availability of our senior management, we ensure that the interests of our clients are always represented in the best possible way.
Teichmann International AG is chaired by attorney-at-law and public notary Dr. Dr. Fabian Teichmann. Dr. Dr. Teichmann earned an undergraduate degree in economics and finance from Bocconi University (Italy) and graduate degrees in general management from Harvard University (USA) and in law as well as in accounting and finance from the University of St. Gallen (Switzerland). In addition, he holds a PhD in law from the University of Zurich (Switzerland) and a Doctor of Economics and Social Sciences from the University of Kassel (Germany). Before founding Teichmann International AG, Dr. Dr. Teichmann held various leading positions both in Switzerland and abroad. Dr. Dr. Teichmann speaks German, English, French, Italian, Spanish, Portuguese and Russian.
Consulting
We provide consulting services in the following areas:
Compliance
Controlling
Cross-cultural Challenges
Human Resources Management
Leadership
Marketing
Organizational Behavior
Real Estate
Social Responsibility and Sustainability
Supply Chain Management
Tax Planning and Tax Accounting
Tourism and Hotel Management
Family Office
Our family office offers the following services:
Career Planning
Coaching
Concierge Services
Event Management
Visa Services
Wealth Management
Wedding Planning
Yacht Services
We value our clients
We are service-oriented.
We are professionals
Our employees are highly qualified and experienced.
We are connected
We rely upon a strong network of collaborators from all over the world.
We are looking for you
If you are highly motivated, well trained, honest and diligent, we look forward to reviewing your CV. Please e-mail your application materials to: careers@teichmann-international.com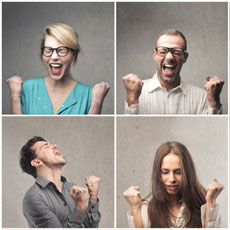 Office Zürich Teichmann International AG
Bahnhofstrasse 82
8001 Zürich
Switzerland
Office St. Gallen Teichmann International AG
Dufourstrasse 124
9000 St. Gallen
Switzerland
Office Ruggell Teichmann International (Liechtenstein) AG
Industriering 14
9491 Ruggell
Fürstentum Liechtenstein
Office London Teichmann International (UK) Ltd.
Finsgate 5-7 Cranwood Street
London, EC1V 9EE
England
Office Dubai Teichmann International DMCC
DMCC Business Centre, Level No 5
Jewellery & Gemplex 2
Dubai, United Arab Emirates
Do you have any Questions?
Due to our strong team of highly skilled and motivated advisors, we are able to adapt to your needs within a few hours. Please let us know how we may assist you: